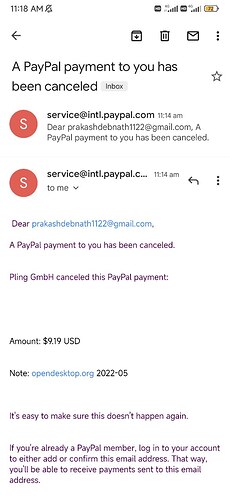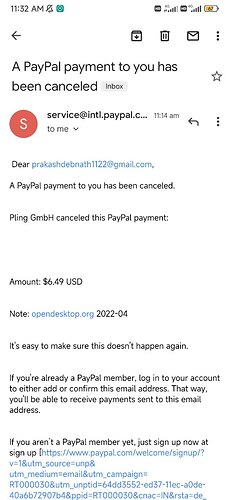 Here My 2 payments Cancelled By Pling Team
please Dear Mam/Sir Fix that Thing
Also i confrom my Pling account
Read last line of first ss,your paypal is not verified.
As much i know,business paypal is not worked here,last month my payment have neen refunded.
So you better confirm your paypal mail.
i already confirmed my account
they will send me my payment again or its gone ?
Hi revwhiteshadow, you are excluded from receiving Pling because there is no source code provided.
Regards
Mine is now working fine i recived last months payment on 14 th june.
And also i added all source code in every products.