Why i need to take it personally.
LMAO
$43 to $36 isn't fair to me to be honest. Well right now they paid $36 via PayPal
@justinz But you can atleast talk with them about this refund issue!!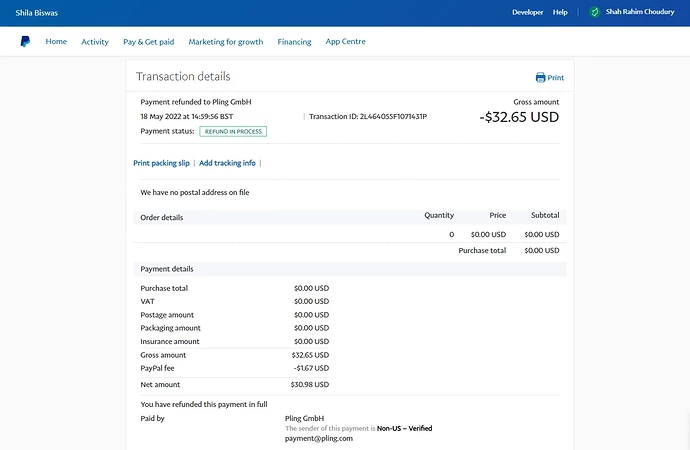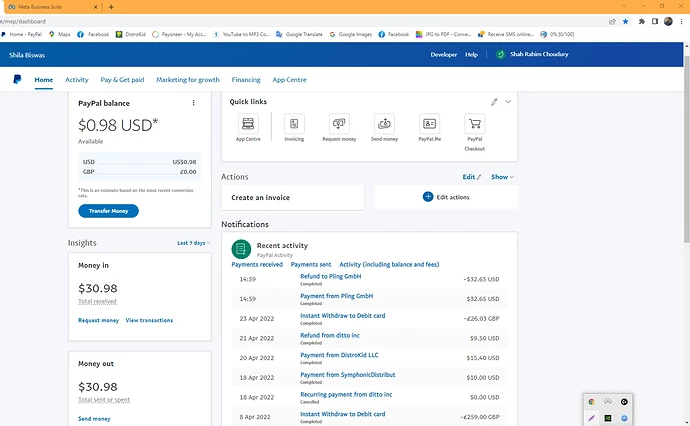 Cz if they refund money than why they And still showing on payout section that mkney send!
Now im resizing my aprils money is gone.

Yes you guys did payment successfully!
But Its refunded instantly. Now no one responding any of my posts,
Great Job @opendesktop #admins
…
Hi revwhiteshadow,
https://www.pling.com/terms/payout
And we never do refund from our side yet.
Regards,
@maggiedong sir thanks for response,
I know pling never did this type of things!
Cz i also received money from my another paypal,but i changed paypal recently and now this is happening!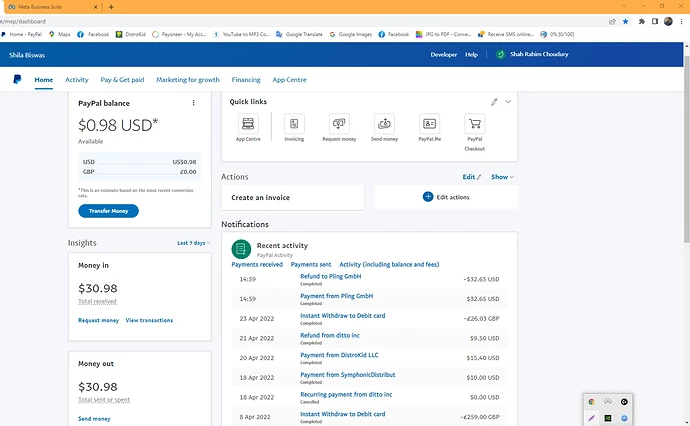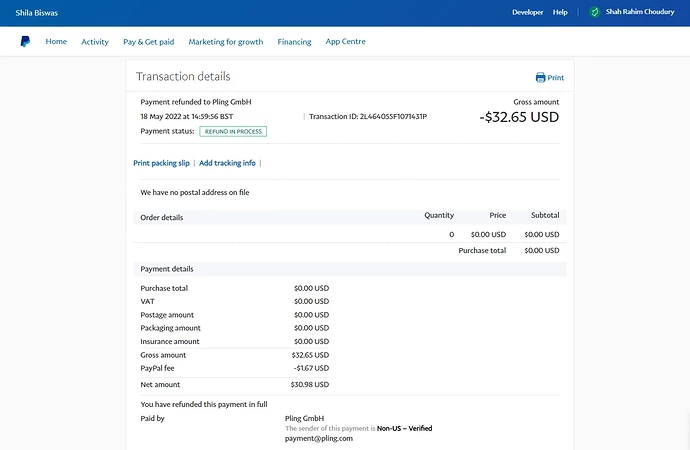 Can you please check again my accounts problem?
If you get any error in sending money or saw some refunded stuff.

Seriously man, i did not received aprils money yet.it refund in a min!
You can saw on 2 screenshots.
Thanks for response and hope you will check my issue.
TransactionId : 2L465055F1071431P
Sended paypal mail - drchiefreturn@gmail.com
And i want to know one more thing! If 1 paypal account use on 2 plings account than there will be any problem?.
Hope you'll response soon!

@maggiedong @justinz I did not receive the money in April
Have the others received the money in April?
I have also not recieved the money in April.
They never paid me and they don't reply to my topic so…
what is your problem?
paypal api error?
you better check your paypal address from settings .
send me a ss of your payout section
uh thats wierd , but i had same problem last months!
cause i changed paypal after 1st of the month and we uesed shared account !
than i contacted with @dschinn-de he fixed my problem and send payment.